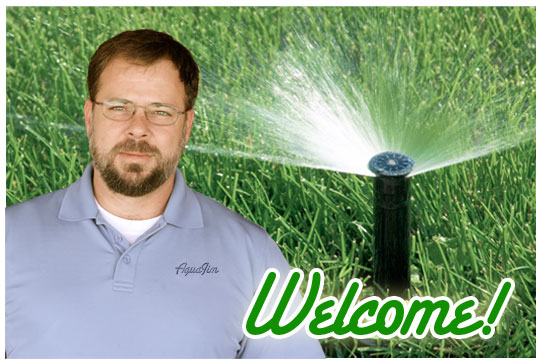 Hi, I'm Jim DeJarnatt, owner of Aqua Jim. Enhancing the beauty of your backyard is easy with an irrigation system and landscape lighting. Call Aqua Jim today to set up your service package or request a free estimate.
Aqua Jim serves the metro St. Louis, Missouri area. Our mission is to build a reputation based on professional skill and customer care. We have a well-rounded knowledge of all aspects of landscape and turf care, and we use only the latest cutting-edge irrigation technology and training.
314.625.8111



Irrigation Repair/Service Calls
How many times have you called your current irrigation service provider and were told it would be a week, 10 days or 2 weeks before they could be on site? Aqua Jim will give you our personal guarantee of a 2 day (48 hour) turnaround on a service call.
Irrigation
We offer basic and premium maintenance packages for your irrigation needs:
Spring start-up
Back flow inspections
Audits
Winterizations
Installations
Whether you're looking to upgrade the value of your property, protect a new landscape, or add curb appeal to your investment, feel free to contact us for a free consultation and estimate. Tired of dragging hoses or hand watering annual flowers? Call us for a turnkey system.
Landscape Lighting
Looking to upgrade your current incandescent landscape lighting, or thinking of a installing a new system? LED technology is cutting edge for all facets of lighting, security, and accent. LED is affordable and 70% more energy efficient.